Bernhard Radle, Certified Advanced Rolfer™, HP, CMT, MA
I am a Certified Advanced Rolfer using Rolfing Structural Integration, Visceral Manipulation, Biodynamic Cranio Sacral, Movement, and SourcePoint therapies. I am a member of the Barral Institute and hold health care practitioner licenses in the United States and Europe.
Biodynamic Cranio Sacral Therapy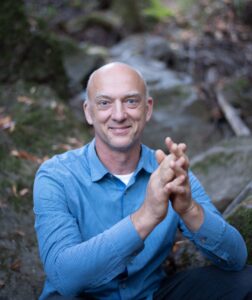 Over 30 years ago Structural Integration helped me to live a pain free life after being involved in several high speed motorcycle accidents. It was that experience that led me to study at the Ida Rolf Institute in Boulder, Colorado, paving the way to becoming a certified massage therapist in 2006. I became an Advanced Structural Integrator/ Rolfer in 2014 and further developed my practice by including perspectives of Cranio Sacral, SourcePoint, Visceral Manipulation and Movement Therapy.
My approach to the work is very practical. The process of unwinding the body and tapping into the full potential of function is based on the open dialogue between you and I. I look forward to supporting you on your journey to better health and a better quality of life.
I look forward to working with you!